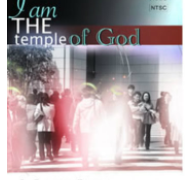 (English) Join Emerson Ferrell, as he reveals a progressive argument by the apostle Paul through scripture explaining that we are the temple of God. When we enter into fellowship IN CHRIST, we become the holy habitation of God. We are designed to live in divine health and our bodies do not sin; they are only an instrument of sin.  The Spirit that lives in us rejects sin and as a result, there is no room for sickness and disease.
Through this in-depth teaching, you will learn more about your body as the temple and the power you have to live a life that is divine and filled with the authority of Christ.
(Español)  Cuando entramos En Cristo, nos convertimos en una habitación santa de Dios. Por lo tanto, tú eres un Templo de Dios y has sido diseñado para vivir en sanidad divina.
 En tu cuerpo no hay pecado, este es solo un instrumento usado por el enemigo.


El Espíritu de Dios vive en ti y rechaza el mal, como resultado no hay lugar para enfermedad ni dolencia.
 Descubre, a través de este material, el poder que tienes por ser el Templo del Altísimo y vive en la autoridad que Jesucristo te ha dado.